August 8-10, 2008
Chicago, Illinois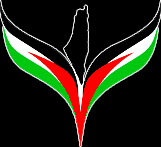 Wyndham O'Hare
6810 N. Mannheim Rd.
Rosemont, IL 60018
REGISTER TODAY! http://www.palestineconference.org/ REGISTER TODAY!
See below for 2 key projects of the Popular Conference: Snapshots of Community Power and Videography – see how you can get involved below!

A historic gathering of the Palestinian people in the US will take place in Chicago, Illinois the weekend of August 8, 2008, the 60th anniversary of Al-Nakba: The convening of the first Palestinian Popular Conference in North America.
Grounded in the conviction that Palestinian Americans are morally and politically obliged to be full participants in the struggle for Palestinian self-determination and return, the Popular Conference will strive to develop a principled, inclusive, and nonpartisan Palestinian voice in the US that is anchored in the following objectives:
Self-determination and equality for the Palestinian people
The right of all Palestinian refugees to return to their original homes, lands, properties and villages (a natural right supported by international law and UN Resolution 194)
Ending Zionist occupation and colonization of Palestine
At a moment when the Palestinian community and Palestinian rights are under severe attack, Palestinian community organizers and leaders from around the U.S. have come together to build towards a Popular Conference for Palestinians in the U.S.. This Popular Conference will, in the words of the statement of these organizers produced at a meeting in Cleveland, Ohio, "empower our community, unify our voice, and affirm the right of Palestinians in the Shatat (exile) to participate fully in shaping our joint destiny." The Conference will serve as an open arena where individuals and organizations will come together to coordinate and refine strategies, link efforts, plan united actions, and inform one another and the community about their work on behalf of Palestine. It will also seek to enhance the effectiveness of Palestine-centered work in the U.S. by exploring ways aimed at reducing the rampant fragmentation which has become synonymous with Palestinian activism in North America.
The US Palestine Popular Conference Network (USPCN), the alliance of Palestinians working towards convening the conference, calls on Palestinian organizations and individuals in the US to take ownership of this effort by participating in leading and organizing this historic event.
REGISTER TODAY! http://www.palestineconference.org/ REGISTER TODAY!